April 17-22: Colorado Natural Wine Week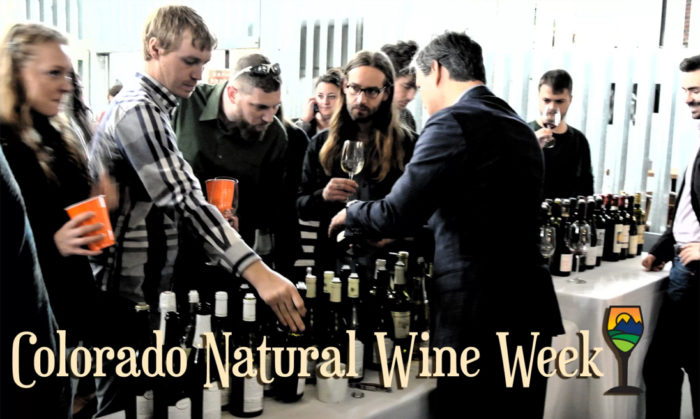 The yearly week-long celebration of natural wines in Colorado is coming up in mid-April! A variety of events are on offer, from exclusive pairing dinners, in-store tastings, to late-night wine hang-outs, not to mention the Grand Tasting. The following events feature our wines, but for more information about these and other events, check out the Colorado Natural Wine Week website here.
Tuesday, April 18th
Domaine Marcel Deiss Dinner
Located at Hop Alley in Denver from 5:30-10:30pm
Come taste and learn about the iconoclastic Alsatian domaine with Marie-Hélène Cristofaro. Each of the five wines will be carefully paired with a course created by chef Tommy Lee.
$100 per person, plus tax and gratuity.
RSVP required, please call Hop Alley to reserve: 720.379.8340

Late-Night Winemaker Hang
Located at Nocturne Jazz & Supper Club from 10pm-Midnight
Marie-Hélène Cristofaro will be on hand pouring wines from Domaine Marcel Deiss, joined by Chad Stock of Oregon's Craft Wine Co. Taste six different wines, nibble on some light snacks, and listen to some sweet tunes.
The cost is just $15 per person, but seating is limited! Reserve your tickets here.

Wednesday, April 19th
Natural Wine Week Trade Tasting
Located at Space Gallery from 1-4pm
Wine trade folks can come earlier on Wednesday to meet, talk, and taste before the rabble is allowed in. Get more one-on-one time with professionals and a head-start tasting the over 200 wines on offer.
Entry is free, no RSVP needed
Natural Wine Week Grand Showcase Tasting
Located at Space Gallery from 4:30-8:00pm
Around 15 different winemakers and importers will be on hand to chat and pop corks, including Marie-Hélène Christofaro and Paul Wasserman.
Tickets cost $39 per person (or two for $75) reserve yours here
Friday April 21st
In-Store Tasting at Mondo Vino
The Denver wine mecca is hosting a free natural wine tasting with one of our Colorado importers, Harvest Wine Co. from 4-7pm.