Cidre De Fer Cidre Demi-Sec
At a Glance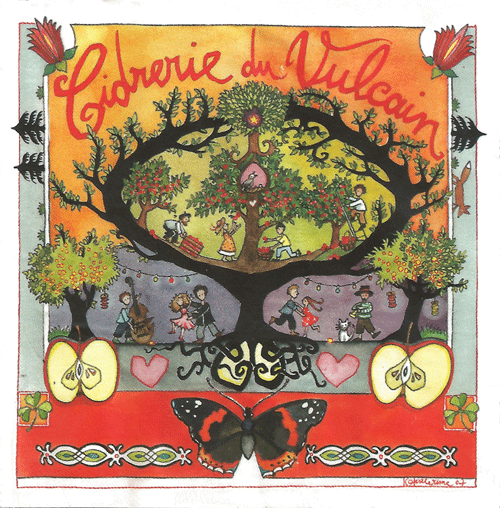 Variety: Fer apples
Terroir: Deep molasse over Valais schist, or moraine gravel mixed with brown clay soil.
Agriculture: Foraged, untreated, high-branched (1.8 to 2m) trees.
Cider-making: Indigenous yeast partial fermentation in stainless steel tanks. Two to three light filtrations ensure that the desired residual sugar levels are attained. Natural prise de mousse in bottle. Low sulfur additions (about 20mg/l) before bottling.
Sweetness: Labeled as demi-sec, tastes near dry. Approximately 25g/l.
Additional Info
This is the pure expression of the Fer (iron) apple. The variety originated at the end of the 19th century in Germany, where it is called Bohnapfel. It is known for its colored, acidulated and tannic juice.
Cidre de Fer 2014: Pear eau de vie, ash, iodine, plus something baking in the oven: a fruit soufflé —the powdered sugar on top as it browns. Dry. Delicate bubbles. The saltiness of sparkling water. Elegant fruit flavors. Bright but soft acidity. And on the finish a touch of the tannins of the Fer apple, a hint of bitters . Grown-up: there's no flor but I think that people who like Fino will like this. Want: Oysters, veggie tempura.