Transparente Cidre Demi-Sec
At a Glance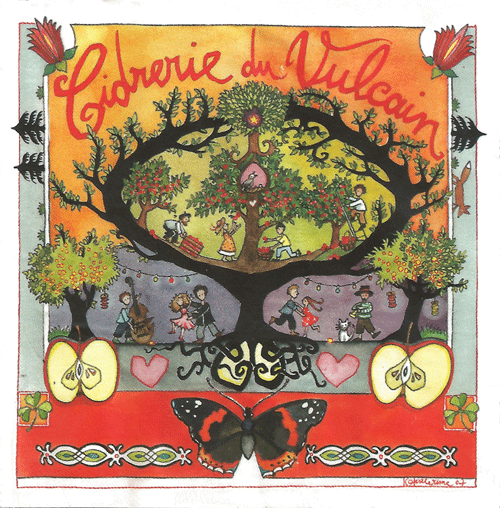 Varieties: Transparente de Croncels, Reinette de Champagne, Pomme Raisin, and Rose de Berne.
Terroir: Deep molasse over Valais schist, or moraine gravel mixed with brown clay soil.
Agriculture: Foraged, untreated, high-branched (1.8 to 2m) trees.
Cider-making: Indigenous yeast partial fermentation in stainless steel tanks. Two to three light filtrations ensure that the desired residual sugar levels are attained. Natural prise de mousse in bottle. Low sulfur additions (about 20mg/l) before bottling.
Sweetness: Labelled as demi-sec, tastes near-dry. Approximately 40 g/l.
Additional Info
Transparente 2014: Tart apples, peeled and sliced, just starting to brown, waiting to be arranged in a pie crust. With air: cinnamon —the pie is baking. The iron that you'd expect on Cidre de Fer. Floral. Slight animal. Near dry rather than off-dry. Heirloom fruit flavors. The acidity is savory like that of a bright rosé. Salt. A perfectly balanced trinity of salt, acidity, and delicate fruit, delivered with such lightness of texture —that Alpine feeling: not diluted but elusive and aerial, and incredibly refreshing.