At a Glance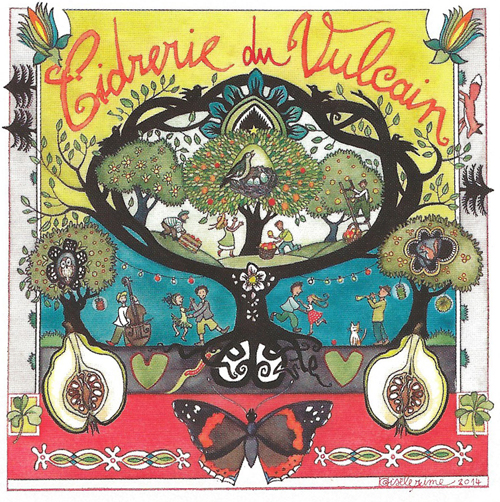 Varieties: Combination in equal parts of apples, pears, and quinces
Terroir: Deep molasse over Valais schist, or moraine gravel mixed with brown clay soil.
Agriculture: Foraged, untreated, high-branched (1.8 to 2m) trees.
Cider-making: Indigenous yeast partial fermentation in stainless steel tanks. Two to three light filtrations ensure that the desired residual sugar levels are attained. Natural prise de mousse in bottle. Low sulfur additions (about 20mg/l) before bottling.
Sweetness: Labelled as sec, tastes dry. Approximately 15g/l.
Additional Info
Trois Pepins 2014: Pink flowers, hay, and temptation: the skin of a small wild fruit you cannot help taking a bite of even if you know it's about to hurt you. And indeed, the palate does hurt you. What a rush of salt and acidity, plus the astringency of quince skin. The fruit is dialed down to such a bare minimum it conjures up the Star Wars crawl: salt and acidity prominently in the foreground, the fruit on the distant horizon (in a galaxy far, far away) yet there, and very clear. Transparente, Premiers Emois, and the Poire are pastoral; Trois Pepins is minimalism. It's a very, very grown-up drink. And does it ever make you want to eat: sashimi of some translucent white fish with salt and yuzu; thinly sliced raw baby zucchini with olive oil, lemon, and shaved parmesan. Caviar. Most definetly caviar. Trois Pepins could have been called Forbidden Fruit.