Alsace Blanc 1er Cru Grasberg
At a Glance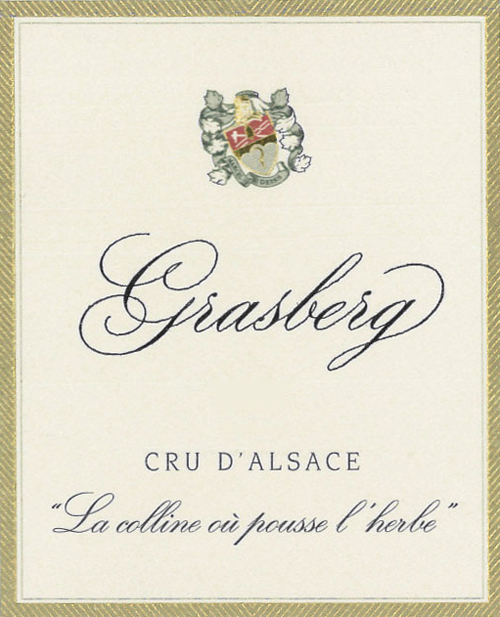 Varieties: Riesling, Pinot Gris, Gewurztraminer
Vine Age: Planted 1972-2002
Vine Density: 10,000 per ha
Terroir: Top of Altenberg (Grand Cru) in Bergheim, 340m altitude, northeast-facing with shallow, white oolitic limestone soils
Viticulture: Certified organic (Ecocert) and biodynamic
Vinification: Long pressing of whole clusters, indigenous yeast fermentation in large, older-oak barrels. 1 year aging on lees, light filtration.
Sweetness level: Off-dry
Additional Info
"The hill where the grass grows"
Grasberg is located at the summit of the Grand Cru Altenberg in Bergheim, at 340m altitude and facing northeast. The soil here is very shallow, which forces the roots to dig deep into the subsoil in search of water and nourishment.
A complex wine from Jurassic limestone terroir. Very persistent, marked by its minerality. Grasberg has tension, and this initial tightness indicates the complexity that will express itself in time.
Tasting notes
2010

2010 Vintage
Alcohol: 13%
Residual Sugar: 23 g/L
Total Acidity: 8.01g/L
Yield: 35 hL per hectare



2009

2009 Vintage
Alcohol: 13.5%
Residual Sugar: 27 g/L
Total Acidity: 6g/L
Yield: 35 hL per hectare
Parker Rating: 90/100
RVF Rating: 16.5/20