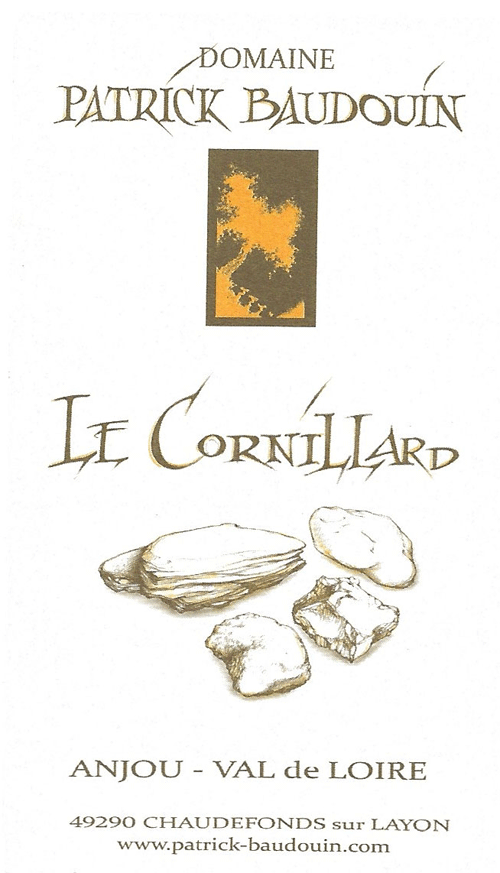 Location: Anjou, Loire Valley
Size: 13.5 ha (33.34 ac)
Varieties: Cabernet Franc, Cabernet Sauvignon, Chenin Blanc
Viticulture: Organic (certified 2002)
Vinification: Indigenous yeasts, no chaptalization, 100% de-stemmed, minimal new oak
Patrick Baudouin took a circuitous route from city life to his final destination in the Côteaux du Layon. It was only in 1990, after twelve years of factory work and a stint selling books in Paris, that he decided to take over the estate his great-grandparents founded in the 1920s. Today Patrick is shaking things up in his appellation, where he is fighting to outlaw chaptalisation for sweet wines, and beyond his appellation, where – with some of France's greatest wineries – he is working to promote a return to the founding values of the AOC system. Notably, the goal is establishing a trustworthy seal of origin AND quality, rather than a mere guarantee of geographical origin with a bar set low enough for production requirements as to let pretty much everyone in, as he sees as the status quo today.
The domaine is certified organic. In the cellar Patrick works to "give birth to wines, not fabricate them," via indigenous yeast fermentations, eschewing chaptalisation and adding only a very measured use of sulfur. The press Patrick has received in France has been considerable and he is recognized there as one of the new stars for Côteaux du Layon and Quarts de Chaume. His is the only Loire Valley wine to be included in legendary French collector Michel Chasseuil's '100 Vintage Treasures'
Domaine Patrick Baudouin comprises 13 hectares of vineyards on the great terroirs of the Anjou Noir, the Black Anjou named after the dark-colored ancient rocks of the Massif Armoricain, which cover this eastern arm of France and are the remnants of the once mighty Hercynian range. These eroded ancient rocks are a cocktail of granites, shale, tuffs (which are volcanic ash and are not tuffeau), hard coal, sandstone, and quartzite.
The hills off the Côteaux du Layon are the result of a fault, 120km long, which goes from the north of Nantes all the way to the south of Saumur and was created during the rising of the Alps. The vineyards are situated on north of the fault (and the Layon), on south/southwest facing hills that rise up only to 80 meters above sea level. Southwest of the Layon, the Massif Vendeen rises up to 200 meters and deflects the clouds that come up from the Atlantic. This means that despite its proximity to the Atlantic, the Côteaux du Layon receives some of the lowest rainfall in France, an average of only 600 millimeters per year (a very similar situation to Alsace and the Vosges mountains). But little rainfall does not mean low humidity.
These little hills remain open on the west to the Atlantic, and they lie between two rivers, the Layon and the Loire. The conditions for botrytis are ideal. "Every vintage it is there", says Patrick, "always a temptation, always a risk."