Côte Roannaise Rouge Perdrizière
At a Glance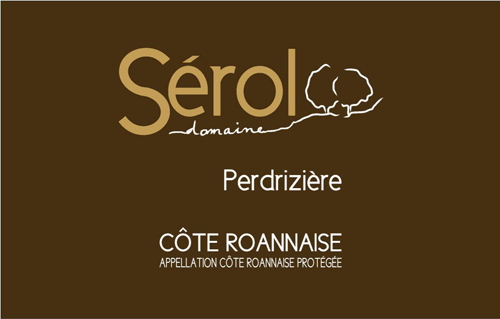 Size: 1.5 ha (3.71 ac)
Variety: Gamay St. Romain
Vine Age: Planted in 1988.
Terroir: Gentle, east-facing slope of gorrhe soils (decomposition of granite into sand) that are red in color due to oxidized iron and high levels of manganese. This climat is sheltered from afternoon and evening sun, making it one of their latest-ripening parcels, with the highest natural acid levels for the domaine
Viticulture: Certified sustainable, organic (official conversion)
Vinification: 60% de-stemmed. 14 days fermentation with indigenous yeasts and maceration in 50hl temperature-controlled tronconic wooden tanks, pneumatic pressing. 11 months aging in tronconic wooden tanks. Light filtration if needed.
Additional Info
Robert Sérol bought the parcel in 1986, foreseeing its potential to make a great wine. Indeed, this cuvée displays beautiful depth and density. Between phylloxera and the 1930s, hybrids that were naturally resistant against mildew were planted here, leaving the soil in a very healthy state due to the lack of copper treatments. From the 1930s to the 1980s, the land lay fallow, allowing the soils to rest and regenerate even more.
This vineyard is located on the other side of the village from the domaine, between Renaison and St André d'Apchon, at the foothills of Boutheran. The soils have a high water retention capacity. High plantation density (8,500 vines/hectare). Soils are plowed and the vines are nourished with natural organic matter. Careful work in the vineyards to maintain yields: pruning, de-budding, trellising, de-leafing.