News from Domaine Arnaud Lambert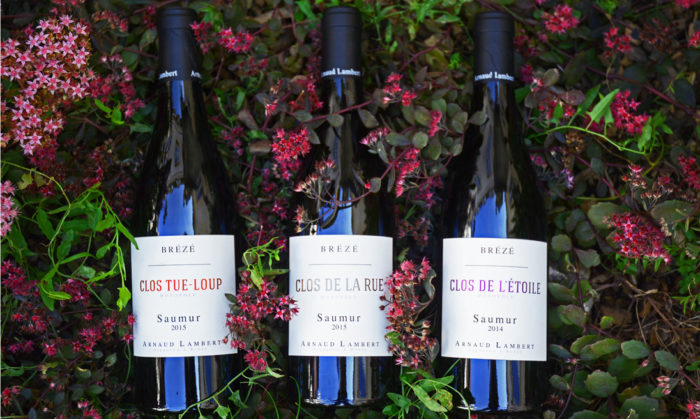 Photo © Abby Kaufman
We are delighted to announce some exciting changes chez Arnaud Lambert.
As his fans already know, Arnaud has been bottling his wines under two different labels, Château de Brézé, showcasing the Brézé terroirs (that's the label you've seen in the B.W. & Co. portfolio) and Domaine Saint-Just located in Saint-Cyr-en-Bourg (founded by Arnaud's dad Yves in 1996). This year, Arnaud decided to unite all of his production under a new label.
So, what's changed?
For starters, you can't miss the difference in the labels. They no longer have the bling of the Château's golden double-unicorn seal.
Even better, we're excited to start working with some new wines: two new Chenin Blancs (Les Perrières and Coulée de St-Cyr) and three new Cabernet Franc cuvées (Terres Rouges, Montée des Roches, and Clos Moleton).
Check out the domaine's profile page and cuvées here to meet the new family.