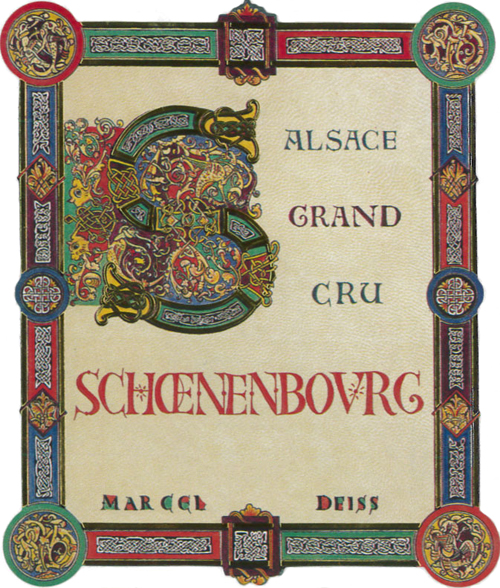 Location: Bergheim, Alsace
Size: 26 ha (64.25 ac)
Varieties: Chasselas, Gewurtztraminer, Klevener, Muscat Ottonel, Muscat Petit Grain, Pinot Auxerrrois, Pinot Blanc, Pinot Gris, Pinot Noir, Riesling, Sylvaner
Viticulture: Certified organic (Ecocert) and biodynamic
Vinification: Indigenous yeasts, unfined, unfiltered
Sweetness levels: Dry, Fruity, Off-Dry, Sweet
No one will argue that Deiss is among the top two or three domaines of Alsace. As to the rest, Jean-Michel Deiss is what the French call, a fouteur de merde, a shit-stirrer. After an old man on his deathbed entrusted him with one of Alsace's gems, the Schoenenbourg vineyard, Jean-Michel found that it was planted to an old field blend or "co-plantation." He soon realized that this was the missing link in his quest for great wine and he replanted every single one of his top vineyards to such blends. Though this had once been the norm in Alsace, by the time Jean-Michel planted his grand crus to field blends, it was a technique reserved to lowly wines. Then, he took on the Alsatian cru system. Too many grand crus, and too large at that, but no premier crus was idiotic, he thought, and he self-appointed seven of his top vineyards "premier crus." When you taste them, it makes crystalline sense, but this is technically an illegal practice and Jean-Michel has been battling the authorities ever since. His latest concern is to have ancient but currently illegal Alsatian varieties added to the list of authorized grapes. A troublemaker indeed, but the wines are absolutely magical.